Portable Bluetooth Speaker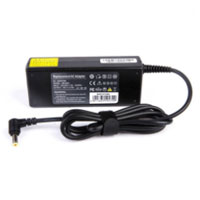 2016-07-20 14:30:21
The age is Portable bluetooth speaker age.
Smartphones and tablets are great. Smartphone and tablet speakers, however, they are dismal. Because you can't get very good sound out of a small, flat object designed to fit in your pocket. Fortunately, you don't have to rely on your smartphone or tablet to put out sound when outdoor. Portable Bluetooth speakers are the choice to solve the problem, which selling very hot currently.
Firstly ,thanks to integrated Bluetooth speaker, these speakers work with Android, iOS, and, well, any Bluetooth-enabled device, including most laptops and some desktops. Also, they don't require a Wi-Fi network, making them much more flexible than Apple-only AirPlay speakers. Still, there are a few things to consider when picking a Bluetooth speaker.
Audio Quality
Unless portability is at the top of your priority list, sound quality is paramount. Plenty of speakers don't offer much in the way of features, but produce top-notch audio. Big bass isn't for everyone, but unless your speaker is downright tiny, it should be able to reproduce low frequencies accurately without distorting at high volumes. Clarity is more important than sheer power, and a balanced, clean sound should be your goal when shopping for a speaker. If you want a sound system that can drive a whole party instead of just fill a small room, keep the size of the speaker in mind; generally, the bigger a speaker is, the louder it can get while still sounding good.
Form Factor
Bluetooth speakers are usually portable devices, but they don't have to be. Some speaker systems are built for connecting to your PC or HDTV, and Bluetooth connectivity is a secondary function. These types of speakers are great if you want wireless audio at home, but you can't easily haul either of them around, unlike many of the smaller, more bag-friendly speakers on this list.
Portability
Most, but not all, Bluetooth speakers use rechargeable batteries, so you can take them anywhere and use them without a power outlet. Some larger speakers, especially those intended for home theater or PC use, need a dedicated power supply to run, even though you can connect your devices to them wirelessly. Size is often a trade-off for power; the smaller a speaker, the less powerful it will likely sound.
Durability
Not all portable speakers are built to be carried around outdoors, or used by the pool. Rugged speakers can handle splashes, dunks, drops, and gunk and keep running. If you try that with the non-rugged speakers on this list, however, you'll find yourself with a brick instead of an audio device. Look for speakers with IPX ratings and guarantees of water and shock resistance if you want to carry them around to the beach, the lake, the slopes, or the sewers.
Tel:+86 20 2918 8282
E-mail: sales@growwin.cc
Mobile/WeChat/WhatsApp: +8618320034103