New design of Bluetooth speaker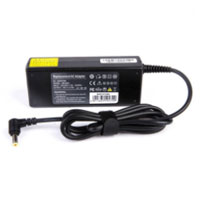 2016-07-13 12:05:34
Every quarter we will publish one or two new design of bluetooth speaker,and this quarter, we push two new design and more convenient bluetooth speaker.
These two new design bluetooth speakers have some common features as below: Wireless Aluminum alloy Bluetooth speaker with stand function, convenient to watch movies and play game;
Auxiliary input to connect external non-bluetooth audio devices such as MP3, Computer, Notebook, PSP etc; Professional stereo sound design with 650mAh output power & double horns; Humanized design of card slot, suitable for smartphones andtablets, especial for iPad; The surface is oxydic fadeless color,Humanized design of card slot,suitable for smartphones and tablets, expecially for iPad; Patent No: Extra TF Card.
The first model, small column, bluetooth speaker with key ring. As your imaged, you can hang up on your bag, bicycle or your phone, and so on. it's very convenient to move.The best important is that this model bluetooth speaker with camera bulit-in, take photoes anytime and anywhere.
The second model, small triangle, bluetooth speaker with mobile phone holder. It's main material is Aluminum and have four colors for choosing, gold, silver, gray and rose-red. Let's imagine, one weekend, you and your family on the grass in a park, your speaker connect with your mobile phone and playing some beautiful music, sitting under the sunshine and enjoying the best time, isn't it a happy day?
Tel:+86 20 2918 8282
E-mail: sales@growwin.cc
Mobile/WeChat/WhatsApp: +8618320034103